Was Edmonton really Richler's sort of city?
Ten years after his death, Mordecai Richler's name remains mud in Edmonton for comments he made about the city in a 1985 essay for the New York Times on Wayne Gretzky, but questions remain about whether the legendary author was slaying the Alberta capital or actually celebrating it .
The essay, called "King of the New Canada," was published in a special sports supplement in the Sept. 29, 1985 edition of the paper and it didn't paint an endearing image. Richler said the city was a place you would only go if you were visiting relatives or if you had an interest in a nearby oil well. Downtown was a place where "grim religious zealots loom on street corners" and "intrepid streetwalkers in miniskirts rap on the windows of cars that have stopped for the traffic lights."
He said Edmonton lacked a first-class restaurant, and claimed that if Canada were a house, Edmonton would be its "boiler room."
"On first glance, or even on third, it seems not much a city as a jumble of a used building lot, where the spare office towers and box-shaped apartment buildings and cinder block motels discarded in the construction of real cities have been abandoned to waste away in the cruel prairie winter," Richler wrote in the essay.
Gretzky, meanwhile, was described as "a curiously bland 24-year-old in a gray flannel suit."
Publisher and author Mel Hurtig, who still lived in Edmonton at the time, accused Richler of making a living knocking Canada, while others claimed Richler was sore his musical adaptation of "The Apprenticeship of Duddy Kravitz" had flopped when it premiered in Edmonton that year before
The Edmonton Sun even published Richler's home telephone number and invited readers to call him up.
"He had an enormous passion for Montreal but he had less passion and understanding for the rest of Canada," says Charlie Foran, the author of a 2010 biography, "Mordecai: The Life and Times."
"It was his job, he felt as a social commentator to criticize what was improvable."
Foran says prior to writing the Gretzky article, Richler spent about two months in the city preparing for the ill-fated musical 'Duddy' and the time did not pass well. For starters, there were problems dealing with the show. Foran says Richler also wasn't someone who thrived when he was away from his wife, Florence.
Expectations for the show were high, Foran says, and it even featured the music of the famous songwriting duo Jerry Leiber and Mike Stoller. But it got terrible reviews and never made it anywhere near Broadway. Most of the Canadian tour dates were canceled and it eventually closed to half-empty houses at Ottawa's National Arts Centre.
"This was supposed to be the big hit that kept everybody in second homes," says Foran, about what might have fueled Richler's resentment for Edmonton.
In contrast, Foran says Richler didn't say anything disparaging about Cincinnati when he visited that city to write a profile of baseball player Pete Rose. Foran says the difference was that Richler had a good time and enjoyed eating steaks for breakfast at Rose's home.
"Cincinnati isn't really a pretty city," Foran notes. "It's no better than Edmonton."
Even though Richler's criticisms were made more than 25 years ago, they keep resurfacing. They were brought up when Richler died of cancer at age 70 in 2001, and they're still trotted out by local reporters who need a quick example of how outsiders view our architecture.
But there were other, possibly complimentary, things Richler said about Edmonton in his essay. He sympathetically noted the city suffered greatly during the depression, and that after the boom that followed the discovery of oil near the city in 1947, it suffered again when the National Energy Program required the province to supply oil to eastern Canada below market price.
Richler said the policy effectively forced the West to subsidize inefficient industries in Ontario and Quebec. He also noted that for many years, Edmonton's hockey progeny was forced to go east to play in the NHL, but with the Oilers and the long wait for an NHL franchise over, Edmonton was exacting a type of revenge.
The author characterized Edmonton as an underdog, forced to compete against an established, arrogant elite that made all the rules — the same sort of elite Richler's characters struggled against in his novels. Those characters were frequently from the working-class Montreal neighborhood where Richler grew up, and it's interesting to compare his quotes about Edmonton with his description of Rue St. Urbain in "The Apprenticeship of Duddy Kravitz."
"One street would have seemed as squalid as the next. On each corner, a cigar store, a grocery and a fruit man. Outside staircases everywhere."
St Urbain wasn't the sort of place that had a first-class restaurant, either.
Richler denied the Gretzky piece was vicious in an interview he gave to his son, Daniel Richler, on TV Ontario in 1990, but he also said he couldn't pretend Edmonton was Paris, Rome or London. He said he thought the piece was "flattering" to the people of Edmonton and was started by calls for the New York Times to issue a retraction. He said the paper was more amused by the fuss than concerned.
Ever the agitator, Richler couldn't resist further jabs during the interview, and accused Edmonton of being "insecure" and suggested the negative reaction to his story came from "Rotarians of a kind."
"You would think because I wrote this piece for The New York Times that thousands of Americans and British canceled their travel plans to Edmonton," Richler mocked.
"It's not a handsome city. What can I do about it?"
To Edmontonians, Richler's complaints about the city were taken as whining from a hoity-toity easterner. But Richler was hardly hoity-toity. Noah Richler, in an essay last year for The Walrus magazine about the movie shoot for his father's book "Barney's Version," noted his dad's favorite haunts were seamy bars that were full of interesting characters.
And back in July when municipal leaders in Montreal announced a dilapidated gazebo in Mount Royal Park would be named in Richler's honor, Noah Richler said the structure was known by locals as the place where they smoked their first cigarettes or drank their first beer — two vices his father enjoyed.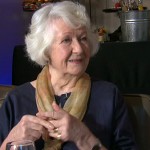 Florence Richler, meanwhile, said graffiti on the gazebo would have appealed to her husband. And she said the modest structure was fitting, given that his roots weren't in the city's tony neighborhoods.
"Were the graffiti to be left, I think that somehow would have delighted Mordecai because … it would be critical and that was his nature," she told reporters following a ceremony at Montreal City Hall.
"He wasn't born in Westmount or Outremont, so this is quite appropriate."
Foran, however, is skeptical Richler may have been subtly praising Edmonton in 1985. Being a critic was just such a part of who Richler was, he says.
Then again, Foran says, something cheering on an underdog.
"What he hated more than anything else was phonies and he certainly didn't find that in Edmonton," Foran says.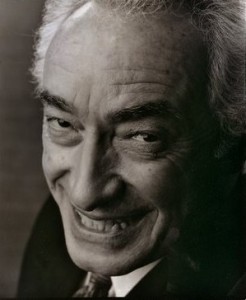 Mel Hurtig, who fought public battles Richler on Canadian nationalism and issues of public policy, doubts the theory holds any water at all. He says even if Richler was trying to paint Edmonton as being downtrodden by Ontario and Quebec elites, his characterization was so ignorant of politics and so erroneous as to be completely irrelevant.
Hurtig admits Richler's remarks about Edmonton's architecture may have held a ray of truth, noting that for years the city was designed by "Social Credit civil servants." But he says the rest of his criticisms were bunk.
"I don't know where the hell he ate his meals, but as long as I can remember there have been first-class restaurants in Edmonton," says Hurtig, who now lives in Vancouver. "Mordecai Richler was a wonderful novelist and also a colossal jerk."
Gig City has tried to figure out where Richler ate, slept and drank while he was here. Foran says he doesn't know which hotel Richler stayed in, but assumes it was close to Citadel Theater where "Duddy" was being staged. He says Richler tended to drink in the bar of the hotel where he was staying, so he says if you find the hotel, you've found the bar.
Some of Citadel Theatre's current board members were around in those days, but when they were attending Thursday night's performance of "Death of a Salesman" and were asked about where Richler stayed, they responded that they couldn't remember.
And what would Richler think of Edmonton if he were still alive today? Our new art gallery certainly isn't boxy, and the same goes for City Hall which was built after his visit. But as for the plans for the new provincial museum, well, some things never change.
Perhaps there's a bar he'd like. The luxury hotel bars might have too many phonies for Richler's taste, and it's tough to imagine him rolling up to Wunderbar or the Empress Ale House on a fixie bike. But the Dockside Pub in the Quality Inn on 100 Ave. in the heart of downtown is a place a curmudgeon like Richler would probably revel in.
Noah Richler, in his piece for The Walrus, quoted a line from his father's famous trilogy of children's books when discussing bars his father drank in. In "Jacob Two-Two's First Spy Case," the father is asked why he tolerates a character called Perfectly Loathsome Leo Louse.
"Because Leo's an original," was the answer. The Dockside attracts an odd variety of clientele. The Quality Inn has guests ranging from rig workers to corporate folks too frugal to stay at the Westin, and a few of them invariably drift in and mingle with the regulars. If Richler had been there this past Wednesday night, he would have been invited to join a conversation between an aboriginal from Fort Chipewyan and an African-American from Louisiana about race and its relationship to crime.
Or he might have talked sports with the man in the black suit and fedora.
The smartly-dressed middle-aged woman might have made a pass at him, too.
Like this city, it's a bar that's full of originals.